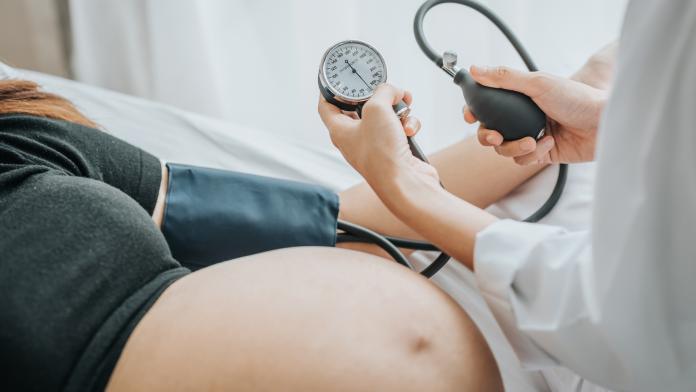 Preeclampsia is an umbrella term for a number of serious complications that result from high blood pressure during pregnancy. These complications can cause certain organs to stop functioning properly. This poses dangers to both the mother and the baby. Pregnancy poisoning usually occurs abruptly after 20-24 weeks, but can also develop gradually. Every year, 5,000 women in the Netherlands develop this condition, which is medically referred to as "pre-eclampsia". A quarter of all deaths after childbirth are caused by preeclampsia.
High blood pressure
High blood pressure can damage blood vessels, causing fluid to leak out.
Fluid accumulation then occurs, which can also occur in the brain. Kidney function deteriorates and the kidneys become porous, causing protein to leak into the urine.
In addition, preeclampsia affects the liver.
The baby also experiences the consequences. The placenta is affected, giving the baby less nutrients and oxygen than normal. As a result, the baby does not grow as fast. Babies born after preeclampsia are often smaller and lighter than normal and they are also usually born prematurely.
What does science say?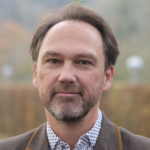 Luc Smits, an epidemiologist and professor at Maastricht University, presented his research at an obstetric congress in 2016. His main finding was that women who take calcium supplements from the second trimester of pregnancy and continue them until the end of pregnancy reduce their risk of pre-eclampsia by 55 percent. 'The chance of the child being born prematurely decreases by 24 percent,' says Smits.
So far, pregnant women are only advised to take folic acid as an additional supplement around conception. As far as the researchers are concerned, this could be expanded to include 1000mg of calcium per day from the second pregnancy trimester onwards.
Recent research indeed showed that about 60% of the 2500 pregnant women surveyed had an insufficient calcium intake (less than 1000mg per day). According to this study, only 2% of pregnant women take a loose calcium supplement.
It is important to note that these figures only say something about calcium intake.
Calcium intake from dairy, the largest source of calcium intake in our little country, is now estimated to be somewhere between 6 and 30%.
Calcium from plant sources, such as nuts and seeds and dark green vegetables, is much better absorbed, but these foods must be eaten generously and be of organic origin. The latter is important because calcium levels in regular food have dropped dramatically (link to pdf Ciba Geigy).
What about magnesium?
The study is a nice outcome, but could be even better if the combination with magnesium had been studied as well. Calcium and magnesium need each other for absorption and for their effect.
Moreover, we know from orthomolecular science that a good magnesium status has a preventive effect against high blood pressure and that high blood pressure can even be lowered by using extra magnesium. During pregnancy, there is an increased need for both calcium and magnesium.
Vitamin D
Fortunately, we also found research on this. Or rather, the natural dietitians.
They found a meta-analysis of 28 studies that examined the effect of vitamin supplementation on
pre-eclampsia. The results of all the studies were pooled and showed that vitamin supplementation during pregnancy could reduce the risk of pre-eclampsia by 26%.
The effect of vitamin D proved especially great; this vitamin could reduce the risk of pre-eclampsia by 59%!
Supplementation with a multivitamin showed a clear reduction in risk of 31%.
Still unclear is how vitamins and minerals can affect the risk of pre-eclampsia according to the meta-analysis. But when you put both research results side by side and you know that vitamin D is essential for the absorption of calcium and magnesium, you start to get an idea.
Multivitamins, yes or no?
However, most multivitamin preparations for pregnant women contain only a fraction of the calcium and magnesium you need during this time. Women who take a pregnancy multivitamin are under the impression that they are getting everything they have an increased need for during this time, but the amounts usually fall short.
Another disadvantage of a multivitamin is that different minerals prevent each other's absorption and others promote each other's absorption. Calcium and magnesium are examples of minerals that promote each other's absorption and should therefore always be taken together. But iron, zinc and calcium hinder each other's absorption. It therefore makes little sense to take them together when you are pregnant.
Our advice is to take calcium and magnesium separately and iron when you need it.
Your body also has an increased need for zinc during pregnancy.
Zinc is used for all growth processes, such as the growing baby in your belly, is needed for your skin (prevention of stretch marks, hemorrhoids and varicose veins), a good resistance, and is important to prevent mood problems before and after pregnancy. If you want to get the most out of your zinc supplement, take it separately from other minerals. Or you can take nano zinc, which is already absorbed in your mouth and is therefore 100% bioavailable.
The Okinawa minerals contain calcium and magnesium in the right proportions, are absorbed super well and are therefore the ideal mineral supplement during pregnancy.
The disturbing thing is that if you check regular websites for information about high blood pressure and pre-eclampsia during pregnancy, nothing is mentioned about the importance of these nutrients and thus this knowledge does not reach pregnant women. Only if you yourself are interested in the subject or you already know something about it, you will search further or inquire.
Therefore, we hope that this information reaches as many pregnant women as possible and also health professionals, such as midwives.
We can do so much more ourselves for an optimal pregnancy, delivery and breastfeeding period.
For more information on these and more important nutrients during pregnancy, download the information booklet "Being Pregnant, Giving Birth and Breastfeeding" here.
Sources:
www.natuurdietisten.nl > Vitamines blijken effectief tegen zwangerschapsvergiftiging
www.volkskrant.nl > Extra calcium kan zwangerschapsvergiftiging voorkomen
www.mumc.nl > Te weinig calcium in multivitaminen voor zwangeren
Was dit artikel nuttig?
Help ons om onze site te verbeteren