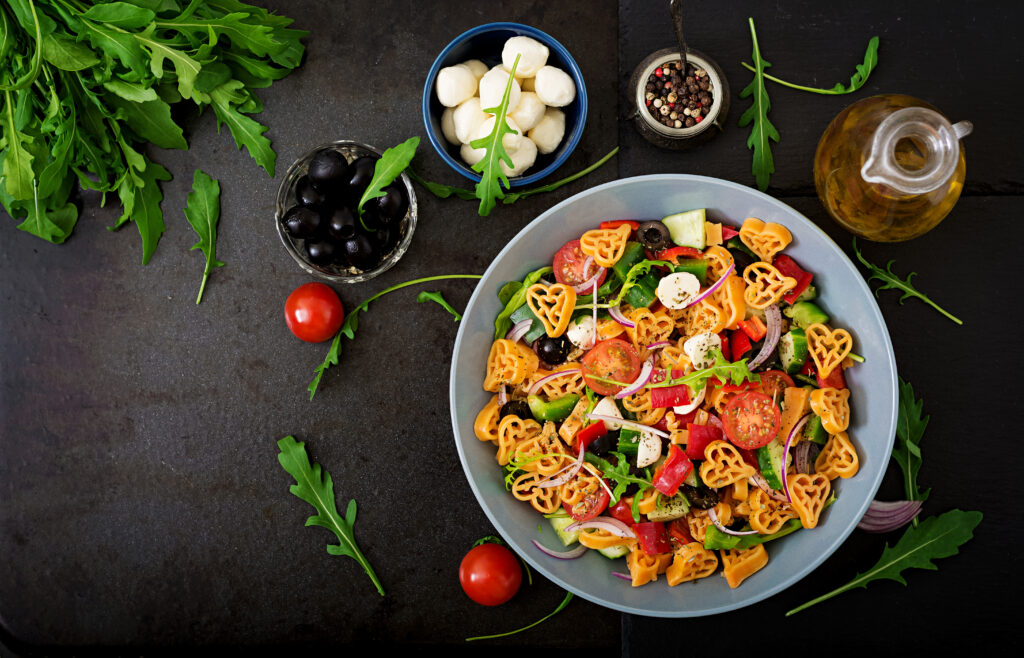 Lemon balm (melissa officinalis) is a delicious, beneficial, and accessible herb that not only smells great, but also tastes fantastic. This fresh herb is indispensable in a summer salad with a lemony flavor, especially when you use the young leaves of the plant. This fruity salad recipe is delicious as a side dish, snack, or breakfast.
Ingredients (4 people):
– ½ Gallia melon
– 2 apples
– 2 peaches
– About 20 lemon balm leaves
– 100 grams of nuts of your choice (or a mix)
– 400 ml coconut yogurt
Optional additions for a twist:
– Coldly whipped honey to taste
– Handful of fresh spinach
– Handful of fresh mint leaves
– 200 grams diced strawberries
Notes
1. Wash the fruit, pitting the peaches and cleaning the melon. Peel the apples and remove the cores. Cut all the fruit into small cubes and mix together.
2. Finely chop half of the lemon balm and mix it into the fruit salad. If you are using spinach or mint mix it in now.
3. Divide the mix between 4 bowls.
4. Divide the yogurt between the bowls and sprinkle with the remaining lemon balm and the nuts. If you are using honey sprinkle it on top now.
5. Enjoy!
Play, mix, and vary with other ingredients and get creative in using beneficial herbs in the kitchen. This colorful salad will get your enthusiasm and inspiration going anyway!
Enjoy your meal!
Curious about the beneficial effects of lemon balm? You can read all about it here.
Written by: Charelle Casander.
Was dit artikel nuttig?
Help ons om onze site te verbeteren