Sleep soundly with golden poppy and valerian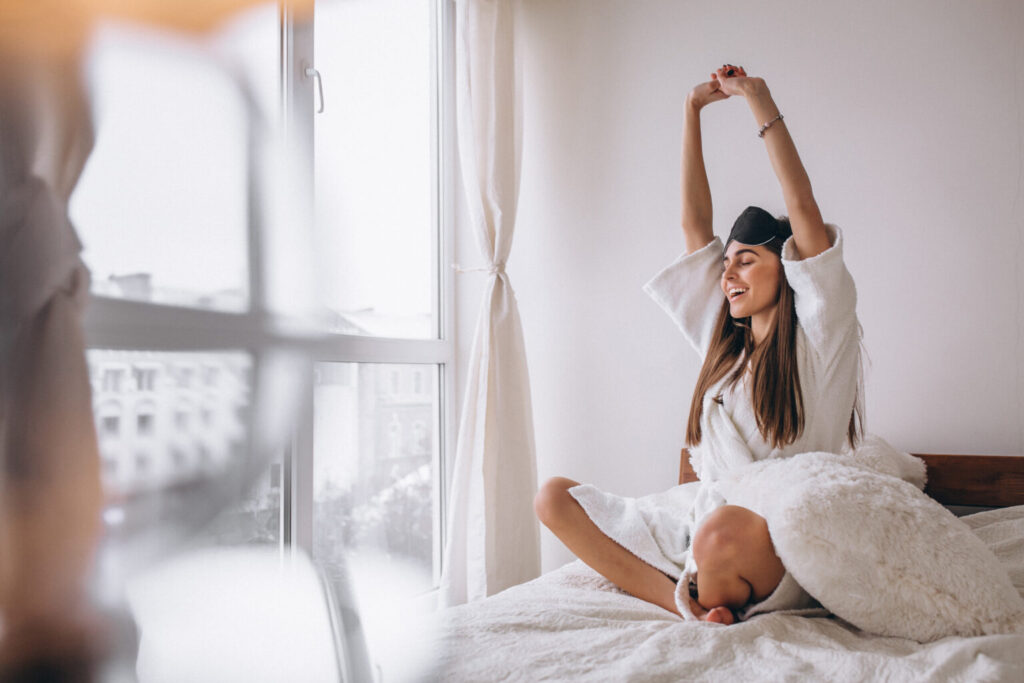 We all know that a good night's sleep is important. But sometimes it's easier said than done, because sleeping well is by no means a guaranty and you can feel pretty lousy after a night of tossing and turning. Fortunately, there are plenty of herbs in nature that can help you sleep better, such as golden poppy and valerian.
Sleeping well is essential
The reason sleep is so important is because at night all the biochemical processes take place that ensure physical, mental and emotional recovery. Your body and mind need this moment to get ready for the next day and function optimally again. So it's no wonder that you feel completely recharged after a great night's sleep, while you feel broke and emotional if you haven't slept a wink. Sleeping badly for a long time also weakens your resistance, which in turn can lead to all kinds of other ailments.
Sleeping aids 
When you don't get the 7 to 9 hours of sleep, your doctor often prescribes a benzodiazepine, such as oxazepam, Valium or Xanax. The disadvantage of such a sleep aid is that it is addictive: if you use it for too long, it becomes increasingly difficult to fall asleep without it. In addition, the moment in your sleep when you process your emotions remains short even with these drugs, i.e. they do not succeed in getting you into REM sleep for long. This can cause you to feel emotional during the day or give you mental problems. Other unpleasant side effects of sleeping pills are concentration problems and a decreased libido.
Fortunately, there are plenty of herbs and plants in nature that can help you sleep better and deeper naturally, for example, golden poppy and valerian. Golden poppy calms the body and mind, helping you fall asleep faster and sleep longer. Valerian helps you to relax during stressful times, so that you are more likely to be able to fall asleep. The combination of the two contributes to a healthy night's sleep.
A healthy night's sleep
Golden poppy has a mildly sedating, sleep-inducing effect because it causes GABA (gamma aminobutyric acid) to be retained longer by the brain. GABA dampens the activity of the nervous system, making you sleepy and relaxed. Even if you are suffering from something and cough a lot at night, the relaxing effects of golden poppy can be beneficial. When you fall asleep relaxed, you sleep deeper and have a longer REM-sleep. This way your body and mind can recover optimally during the night so you feel fit again the next day.
Valerian is native to Europe and was already used as a medicinal herb by the ancient Greeks. Like golden poppy, valerian root contains GABA, but also valerenic acid, which enhances the activity of GABA. The herb improves the quality of your sleep and supports you in both falling asleep and staying asleep. Valerian can also help with anxiety problems or compulsive disorders (1, 2). After the war it was often used by soldiers with shell shock or other psychological complaints. Valerian actually works on the part of your brain that responds to anxiety and stress, keeping your mind calm. In that respect, Valerian has the opposite effect of a cup of strong coffee.
The next morning
Will you be dull the next morning after using these herbs? Definitely not. Contrary to what is the case with many allopathic remedies, you function optimally again the next day. This is partly because with these herbs you do have a full REM sleep and you give your body and mind the chance to recover. This will make you feel fit again the next day. Drugs such as oxazepam and Xanax work longer, and most times will not wear off the next day. That's why these drugs make you feel dull the next day and make it hard to concentrate.
Gold poppy vs. opium poppy
It is often thought that golden poppy (Eschscholzia californica) is the source of opium, it is not; opium is made from opium poppy or sleep bulb (Papaver somniferum). Because golden poppy does not contain opium, it is therefore not addictive and you can use it safely for a long time.
Gold poppy and valerian as a painkiller
Since golden poppy calms the nervous system and relaxes both body and mind, it can also take away the sharp edges of pain. The original inhabitants of California, where golden poppy actually comes from, chewed on the leaves for headaches. Valerian can ease physical pain a bit as well.
How to use golden poppy and valerian?
Always consult with a physician or phytotherapist before use to determine if these herbs are right for you. For example, there are contraindications with pregnancy, breastfeeding, various medications and abnormalities.
In addition, it is important to choose a high-quality supplement, preferably one that includes both golden poppy and valerian root. Look for a brand that prepares its herbs at a low temperature and grows as many herbs as possible in its own, organic fields.
Sources
Hanus, M., Lafon, J., & Mathieu, M. (2004).

Double-blind, randomised, placebo-controlled study to evaluate the efficacy and safety of a fixed combination containing two plant extracts (Crataegus oxyacantha and Eschscholzia californica) and magnesium in mild-to-moderate anxiety disorders.

Current Medical Research and Opinion, 20(1):63-71.





Pakseresht, S.

Extract of valerian root (Valeriana officinalis L.) vs. placebo in treatment of obsessive-compulsive disorder: a randomized double-blind study

. J Complement Integr Med. 2011;8.
Was dit artikel nuttig?
Help ons om onze site te verbeteren